Estadio de La Cartuja, Seville,
Spain
Spanish organisers for the Euros had to act swiftly this spring when it was confirmed Bilbao's San Mames Stadium would be unable to host games due to coronavirus safety measures – and the Estadio de La Cartuja in Seville was chosen as an alternative venue.
La Cartuja is a modern stadium that was built for the 1999 World Athletics Championships. It is situated on the northern edge of the city of Seville, yet neither of the local La Liga teams – Sevilla or Real Betis – play their games at the 60,000-capacity venue. Because of this, La Cartuja is often forgotten about as a viable sporting venue in the country.
However, its location on the outskirts of Seville makes it perfect to host a Euros tournament that requires social distancing among supporters. The stadium has hosted six Spain international games in the past, including March's 3-1 win over Kosovo in the Nations League. That game acted as a trial for organisers to prove to UEFA that La Cartuja is prepared to stage major sporting events.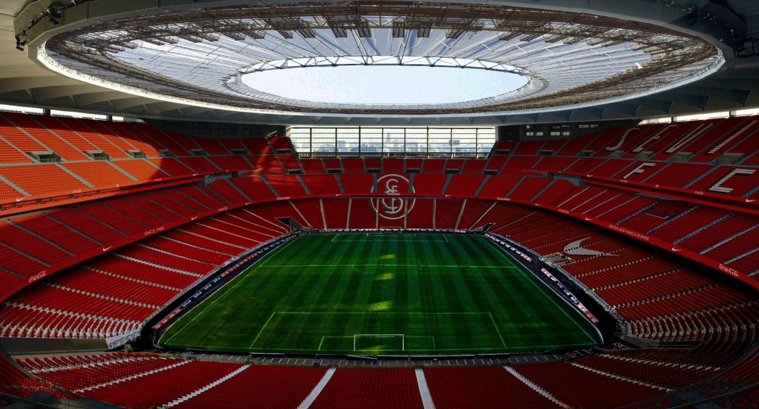 One issue with La Cartuja, however, is the running track. This puts a big distance between the terraces and the pitch, which can dampen the atmosphere of games even when the stadium is full. It's something Celtic fans experienced when their team played Porto in the 2003 UEFA Cup final at La Cartuja.Thankfully for the Scots they're unlikely to return to the site of that famous defeat this summer.
La Cartuja will stage all three of the Spain Euro fixtures during the group stage. That includes their opening match in Group E against Sweden on 14 June. Both Poland and Slovakia will also compete in Seville, while also enduring the arduous flight to St Petersburg for their other group games.
UEFA granted Bilbao hosting rights for just one knockout game at the Euros and Seville will now take up that responsibility. The winner of Group B is scheduled to face a third-placed finisher from one of groups A, D, E or F in La Cartuja in the round-of-16. That could feasibly mean Spain playing their first four games of the Euros in their home stadium. However, a more likely last-16 clash in Seville is Belgium coming up against the likes of Turkey, Scotland or Portugal.