Puskas Arena, Budapest,
Hungary
Named after Hungarian legend Ferenc Puskas, the Puskas Arena stands proud as country's national stadium and an iconic part of Budapest's landscape. The Puskas Arena was built on the side of Hungary's former national stadium that had stood for over 65 years and which was crumbling away.
With a capacity of 67,200 seats, the Puskas Arena is one of the biggest stadiums in Europe. It was rebuilt within two years of the Ferenc Puskas Stadium being demolished and opened its doors to the public in 2019. Uruguay were the first team to face Hungary in the new stadium and beat their hosts 2-1 in a friendly encounter. Since then, the stadium has hosted the UEFA Super Cup and numerous Europa League and Champions League games that were rescheduled to the Hungarian capital during the coronavirus pandemic in Europe.
The stadium cost €350m to construct and is an imposing presence on the Budapest skyline. Down the years the likes of Zalaegerszeg, Debrecen and Ferencvaros called the old stadium their home, but there are currently no club sides that are tenants of the Puskas Arena.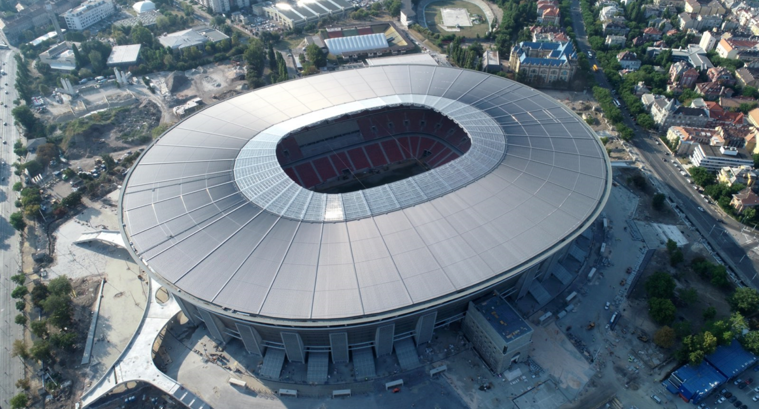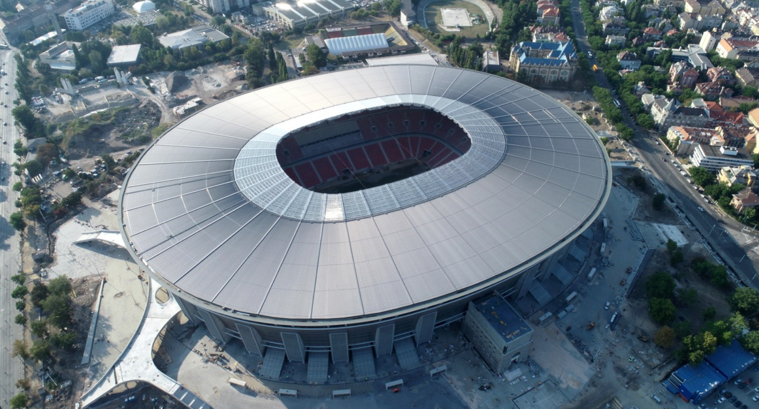 This summer Hungary will stage three Group F games and a last-16 clash. Hungary are considered the unluckiest team of the draw, having been placed in a group alongside Germany, France and Portugal. The hosts kick off their tournament on 15 June against defending Euros champions Portugal, before welcoming France to the ground four days later. The last group game in the Puskas Arena will be between Portugal and France, while Netherlands appear the most likely team to play there in the round-of-16 should they win Group C.
Last September the Puskas Arena welcomed over 15,000 fans for the UEFA Super Cup clash between Munich and Sevilla, and Euros organisers in Budapest are hoping to stage games at full capacity this summer.
Despite the social distancing restrictions being implemented on all other Euros venues, there are plans for Hungary not only to sell out games but also welcome supporters from overseas without requiring them to quarantine. They will, however, need to provide proof of negative results from two Covid-19 tests taken in the five days before they entered the country, or proof of previous Covid infection over the past six months.