Wembley Stadium, London,
England
Known by England fans as the 'Home of Football', Wembley Stadium is the biggest sporting venue in Europe and its arch cuts a commanding figure over the west London skyline. The ground, which was controversially redeveloped two decades ago at a cost of £780m, will stage not only group and round-of-16 games at the Euros this summer but also the semi-finals and final.
There has been a football pitch on the Wembley Stadium site since 1923, when the original turf and terraces were constructed for the British Empire Exhibition. It was known as the Empire Stadium and hosted subsequent FA Cup finals, as well as rugby league's Challenge Cup finals and the 1948 Olympics. The ground was famed for its twin towers and was the venue for England's World Cup triumph in 1966, as well as their Euros heartbreak in 1996.
By the turn of the millennium, 'old Wembley' was crumbling and in 2002 it was demolished to make way for Wembley Stadium, which was built on top of its ashes. The FA hailed the new ground as the centrepiece of global football but that wasn't enough to win England subsequent World Cup hosting bids.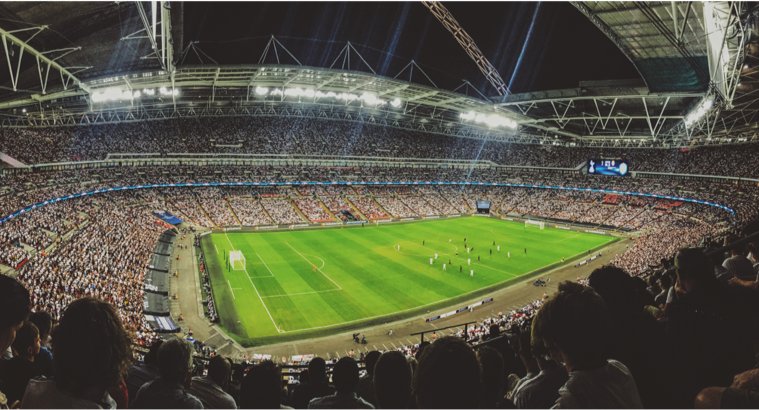 With its supreme arch, 90,000 capacity, world-class corporate facilities and rich history, it's no wonder Wembley Stadium is an iconic ground for fans across the globe. It has hosted Champions League finals, Rugby World Cup games, heavyweight boxing and American Football. It has a partially retractable roof on the east and west sides of the ground, in order to ensure sunlight can cover the pitch.
England will play all three of their Euros group games at Wembley and there are tentative plans to house as many as 30,000 spectators per match. The first Euros fixture at the ground will be England v Croatia on 13 June, before a crunch tie with Scotland five days later. England finish their group stage against Czech Republic and are favourites to advance as Group D victors.
Wembley will stage two last-16 ties, two semi-finals and the final. If England are successful this summer, they could end up playing six of their seven Euros games at their home ground. Organisers will hope to open their doors even wider for the Euros final, which is scheduled for 11 July when the country has supposedly come out of coronavirus social distancing restrictions.